Expecting Moms
Dr. Harris has delivered the babies of 95% of his patients – at Horizons you have
the unique experience of seeing one doctor for the entirety of your pregnancy.
"We've begun to raise daughters more like sons, but few have the courage to raise our sons more like our daughters."
– Gloria Steinem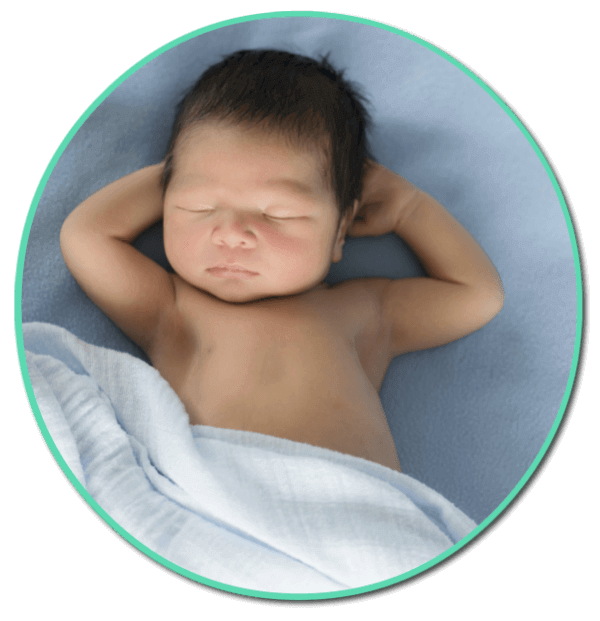 YOUR PREGNANCY JOURNEY
---
Whether this is your first or fifth pregnancy it is a special time in your life!
We understand pregnancy can be just as anxiety filled as it is exciting, and we want to equip you with all the knowledge you need to have a successful pregnancy and healthy child.
At every visit you will see/hear your baby. We will asses risk factors each visit and will also test: your urine for a UTI, blood pressure, fundal height, fetal heart tones.
You'll need to visit us every four weeks during the first 28 weeks of your pregnancy. Between 28 and 35 weeks you'll visit every two weeks. Once you are past 35 weeks you'll have weekly visits until your baby's arrival.
Your due date is based off 40 weeks gestation. Try out the due date calculator to get an estimate.
Your first visit will establish your baby's due date. We also look at risk factors, such as: Smoking, weight, high blood pressure, diabetes, drug use.
Your initial lab work will tell us your blood type and include screenings for: hepatitis, rubella, syphilis, gonorrhea, chlamydia, trichomonas, anemia.
You'll have an ultrasound and receive pictures.
We'll also talk about your life to ensure you have housing, food resources, a safe environment, proper nutrition, proper weight gain.
Your visit between 15 and 20 weeks will include testing for genetic problems such as Down Syndrome.
Your 20-week visit is the big ultrasound and anatomy scan where you find out the sex of your baby!
Your visit between 24 and 28 weeks will include a test for gestational diabetes and an immunization for whooping cough.
At 28 weeks you'll receive a rhogam injection if you are rh negative.
At 35 weeks you'll have testing for group beta strep (gbs), and you'll need to be tested again for gonorrhea, chlamydia, trichomonas.
"A woman with a voice is by definition a strong woman. But the search to find that voice can be remarkably difficult."
– Melinda Gates
Common Questions
You might have many questions about safe medicines, herbal remedies, breastfeeding – if you don't see an answer to your question, please give us a call!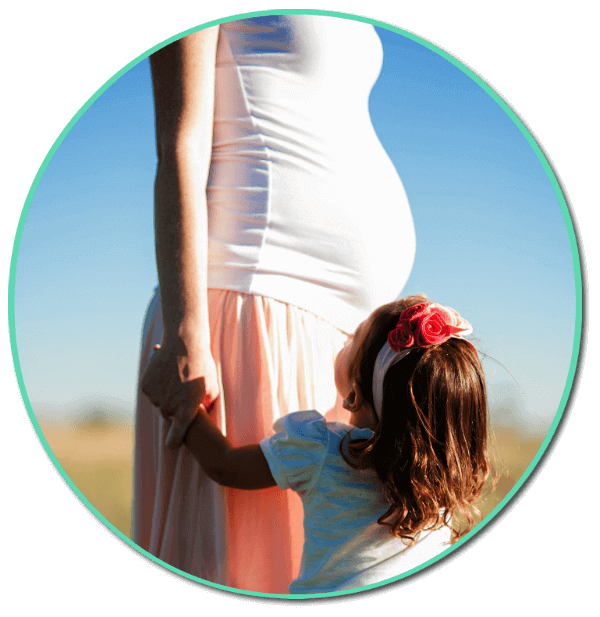 Are herbal or natural products safe while pregnant?
Except for some vitamins, little is known about using dietary supplements while pregnant. Some herbal remedy labels claim they will help with pregnancy. But, most often there are no good studies to show if these claims are true or if the herb can cause harm to or your baby. Talk with your doctor before using any herbal product or dietary supplement. These products may contain things that could harm you or your growing baby during your pregnancy.
Unlike medicines, herbal remedies and "natural products" are not approved by the FDA for safety or for what they say they will do. Most have not even been evaluated for their potential to cause harm to you or the growing fetus.
What are the benefits of breast feeding?
Breastfeeding benefits both the baby and the mother. It's the most complete form of nutrition for infants, and for mothers it reduces risk of future cancer, saves money and is better for the environment. Click here to read a comprehensive guide on the benefits of breastfeeding.
Are vitamins safe while pregnant?
Regular multivitamins and prenatal vitamins are safe to take during pregnancy and can be helpful. Women who are pregnant or trying to get pregnant should take a daily multivitamin or prenatal vitamin that contains at least 400 micrograms (µg) of folic acid. It is best to start taking these vitamins before you become pregnant.
It's important to take the vitamin dose prescribed by your doctor. Too many vitamins can harm your baby. For example, very high levels of vitamin A have been linked with severe birth defects.
What prescription medications are safe?
Each medicine has a letter category decided by the FDA based on what is known about it when used in pregnant women and animals. Click here for a short guide to the drug categories to see if your medication is safe.
What OTC medications are safe?
With OTC medicines, the label usually tells a pregnant woman to speak with her doctor before use.
Some OTC medicines are known to cause certain problems in pregnancy.
The labels for these medicines give pregnant women facts about why and when they should not use the medicine. Here are some examples:
Nonsteroidal anti-inflammatory drugs (NSAIDs) like ibuprofen (Advil®, Motrin®), naproxen (Aleve®), and aspirin (acetylsalicylate), can cause serious blood flow problems in the baby if used during the last third of pregnancy (after 28 weeks). Also, aspirin may increase the chance for bleeding problems in the mother and the baby during pregnancy or at delivery.
The labels for nicotine therapy drugs, like the nicotine patch and lozenge, remind women that smoking can harm an unborn child. While the medicine is thought to be safer than smoking, the risks of the medicine are not fully known. Pregnant smokers are told to try quitting without the medicine first.
Source:  http://www.womenshealth.gov
"You have to participate relentlessly in the manifestation of your own blessings."
– Elizabeth Gilbert, author of Eat, Pray, Love
Hiccup! Ms. Dalya during her check-up.
Your care at Horizons is personal.
Dr. Harris has delivered the babies of 95% of his patients – at Horizons you have the unique experience of seeing one doctor for the entirety of your pregnancy and beyond.
Post your baby pics on our Facebook!