Horizons Women's Healthcare is a digital first, community-focused OB/GYN in Dayton, Ohio, with a
premium placed on patient education and preventive care.
Cancellation Policy
Please keep in mind that booking an appointment with us signifies that we reserved time in our schedule devoted to you. 
A $25 cancellation/rebooking fee will apply if you change or cancel your appointment less than 48 hours prior to your visit.
To avoid a fee, please provide a cancellation notice at least 48 hours prior to your visit.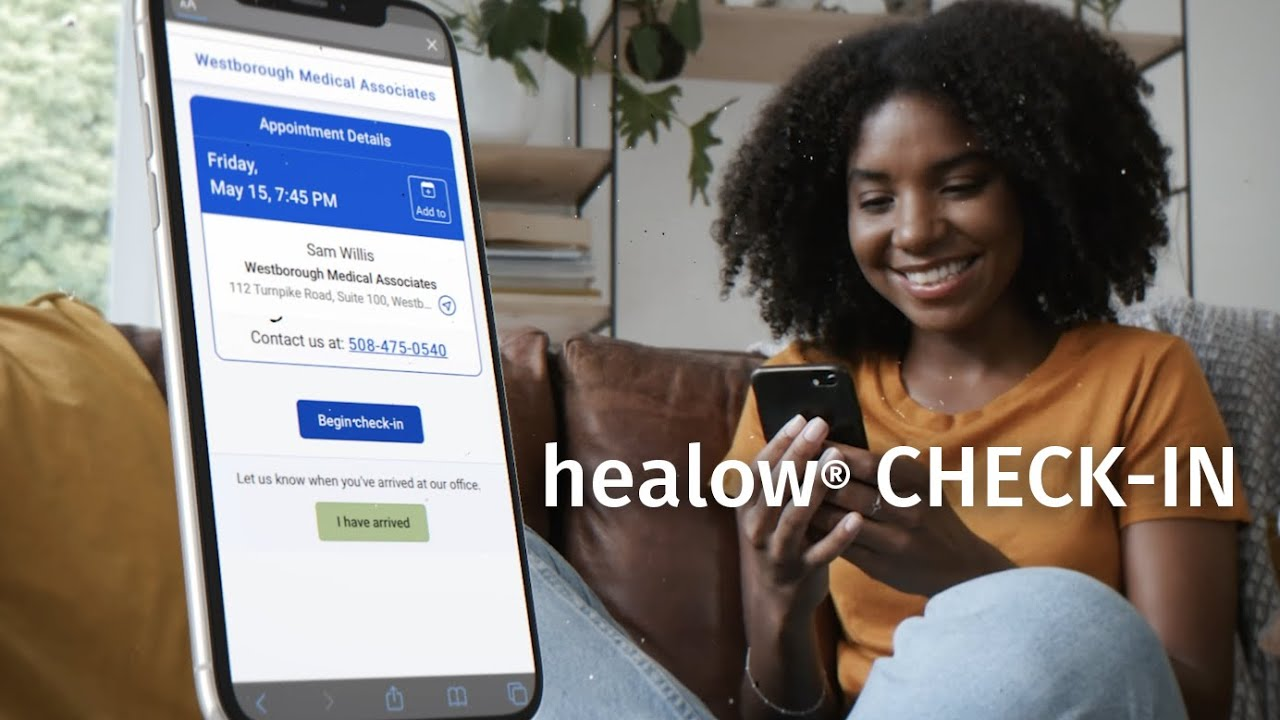 We have updated our check-in process to make thing easier for everyone and also to minimize contact in order to help reduce the spread of coronavirus. Simply follow the steps for an easy, contactless check-in with healow CHECK-IN.
The day before your appointment, healow CHECK-IN automatically sends a text reminder to your phone and to the healow app. By clicking the reminder link, you can confirm your appointment and start the check-in process.
During check in, you review your demographics, confirm your insurance coverage, sign consent forms, fill out questionnaires, and review medications, allergies, hospitalizations, and surgical histories.
You can also pay copayments and settle outstanding balances.
Finally, when it's time for the actual appointment, click "I have arrived" on your smartphone.
24/7 Access at Horizons
Book appointments, refill prescriptions, access your medical information and message your doc.
Dr. Andre Harris – 2018 TEDxDayton Speaker
Dr. Andre Harris tells his personal story about how low testosterone affects your body and your relationships and why this doesn't need to become your new normal.
What Do Patients Say About Dr. Harris?
How Can We Help?
If you don't see what you're looking for, send us an e-mail below!
---
Current & Prospective Patients
Choosing Horizons as your OB/GYN is easy!
Simply request an appointment by phoning or texting us at 937-898-4942.
'I am an example of what is possible when girls from the very beginning of their lives are loved and nurtured by people around them. I was surrounded by extraordinary women in my life who taught me about quiet strength and dignity.'
– Michelle Obama
Anthem PPO
Humana PPO
Aetna
United Healthcare
Cigna
Medical Mutual
Premier Health
Tricare
Coresource
UMR
MHBP
NALC
Traditional MCR
Anthem MCR PPO
Humana MCR PPO
Aetna MCR PPO
Molina MCR
Buckeye MCR
Medigold
Premier MCR
Gateway
Caresource
Paramount
Buckeye
Traditional MCD.
"I raise up my voice—not so I can shout, but so that those without a voice can be heard…we cannot succeed when half of us are held back."
― Malala Yousafzai, the youngest-ever Nobel Prize laureate
Horizons Women's Healthcare
---
Main Office
8662 N Main St.
Dayton, OH 45415
(937) 898-4942
Fax: (937) 898-5444
Twitter: @HorizonsWomens
IG: @Horizons_Healthcare
Facebook/Horizons.Womens